Hot sale chargable electric tattoo tool
Packaging:

carton

Brand:

pengcheng

Place of Origin:

Guangdong, China (Mainland)
Product Description
Hot sale chargable electric Tattoo tool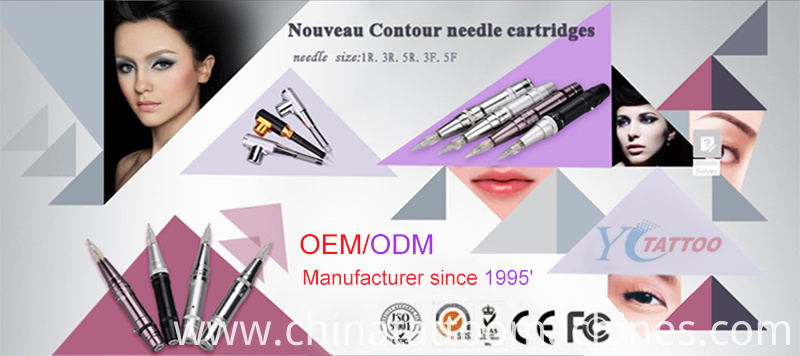 Specifications
Tattoo Machine
*Rechargeable Tattoo Machine 
*lasting 3 hours work after charge
*More convenient to control 


Rechargeable digital tattoo Permanent Makeup Machine.
Tattoo machine description:
1.Noiseless magnetic rotora motor.
2.Accurate scale for lenght of needle.
3.Convenient speed control on the pen.
4.Disposable cartridge meets EUHy gienic
Rechargeable tattoo machine features:
1.rotational stability.
2.excellent electrical quality.
3.excellent design and work.
4.process of forming a power supply,the power supply achieved the EU standard,internationally(100v-240v)
5.repairedrate is about 1%.
6.the speed can be adjusted on the pen, you can do it with your habit.
7.small noise, the noise has been dealed with less than 15 db
8. suitable for eyebrows, eyelids and lips,also for small tattoo design.
9. all parts of the machine used EOGAS aseptic packaging sterilization, achieved the world health standard.
10. machine fuselage use disposable sterile design, pigment to prevent the return of effectively isolate the
virus to prevent cross-infection of the bacteria.
11.rechargeable tattoo machine with charge time 40mins, but can work lasting 3hours.
12.rechargeable digital tattoo machine can adjust the needle lenght 0~2.5mm on the